Doctoral Research Program in Management at IITs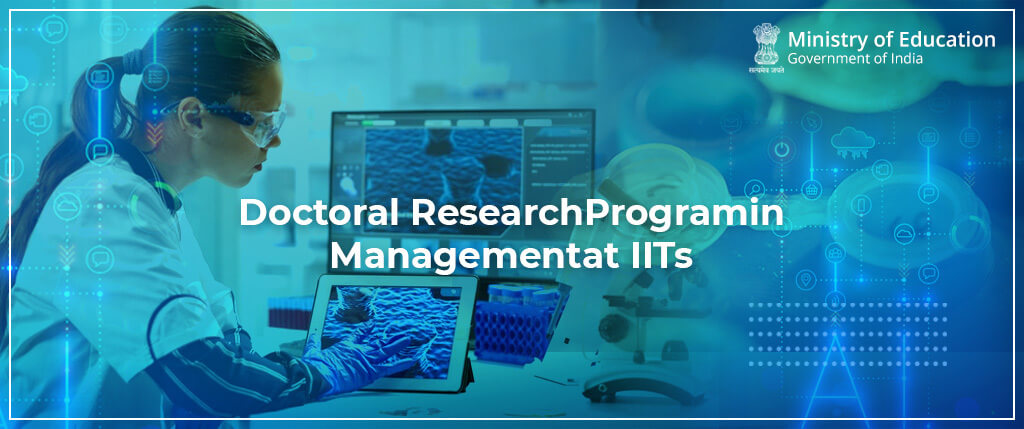 Overview
 The Department of Management Studies at various IITs provide leadership in the area of management education with an emphasis on developing all-around managerial skills. IITs are involved with in-depth research work in the different functional areas of management. Faculty members are actively engaged in research in the contemporary areas of management science like Corporate Restructuring, Accounting Systems, Financial Regulations, Business Excellence, Emerging Markets, Financial Derivatives, Risk Management, Portfolio Theory etc. Apart from focusing on research in the functional areas of management, the faculty members are also involved in applied research related to rural development, climate change and other interdisciplinary areas.
The Department of Management Studies at IITs have facilities for Doctoral research for aspiring and meritorious students. The doctoral research programme is a full-fledged research programme designed to prepare and provide exceptional faculty resources for management teaching and research. It moulds professionals capable of leading industry research and development activities. The programme helps expand management knowledge into niche fields through knowledge creation and transfer. The research programme is intensive and rigorous; the time frame is usually 4 to 5 years. The institutes also encourage research in interdisciplinary areas through joint supervision and interdisciplinary group activities. The presence of a strong research-oriented faculty provides excellent opportunities for such a programme.
Research Areas in Management at IITs
Research in management at IITs covers all the areas of management, including Finance & Accounting; Economics; Human Resource & Organizational Behaviour (HR & OB); Information Technology & Systems; Operations Management, Marketing Management, Integrative Management, and Operations Research and Quantitative Methods etc. The core areas of research are:
Finance& Accounting:
Corporate Finance; Capital Market; Venture Capital and Private Equity; Small and Medium Enterprises; Real Options; Developmental Finance; Infrastructure Finance; Public Sector Finance; Behavioural Finance; Financial Engineering; Security Analysis & Portfolio Management; Accounting; Mergers & Acquisitions
Economics:
Managerial Economics; Economics of Industrial & Urban Pollution; Economic Environment of Business; Industrial Economics; Economics of Industrial and Urban Pollution; Applied Econometrics
Marketing Management:
Event and Relationship Marketing; Marketing Strategy; Marketing Research; Sales and Distribution Management; Services Marketing
Information Technology &Systems:
Knowledge-Based Systems; Hybrid Intelligent Systems; Computer-Based Information Systems; Preference Elicitation; Electronic Negotiation Tactics; Analytics in Cloud Computing; Healthcare Web Personalization; Information Privacy; IT Usage; IT Services; Cloud and Emerging Business Models; eGovernment Systems; Social Network Mining; Recommender Systems; Econometric Modelling
HR and OB:
Organizational Behaviour; Strategic Human Resource Management; Entrepreneurial Management; Leadership; Performance Knowledge Management; Spirituality in management; Positive Organization Behaviour; Indian Management.
Operations Management:
Production Planning; Warehouse and Retail Facility Design; Manufacturing Strategy; Decision Sciences; Quality Engineering and Management; Supply Chain Management; Project Management; Discrete Optimization
Integrative Management:
Strategy and Policy Studies; Technology Management; Business Model Innovation; Entrepreneurship
Operations Research and Quantitative Methods:
Pattern Recognition, Statistical Inference, Statistical Quality Control, Fuzzy Optimization and Multi-Objective Decision-Making, Supply Chain Modelling, Project Management, Inventory Management
The Department of Management Studies at the Indian Institutes of Technology in Delhi, Madras, Bombay, Kharagpur, Roorkee, and Guwahati provides an outstanding research environment complemented by excellence in teaching. All other IITs also offer excellent research programs in management.