Why Choose India to Pursue Your PhD Programme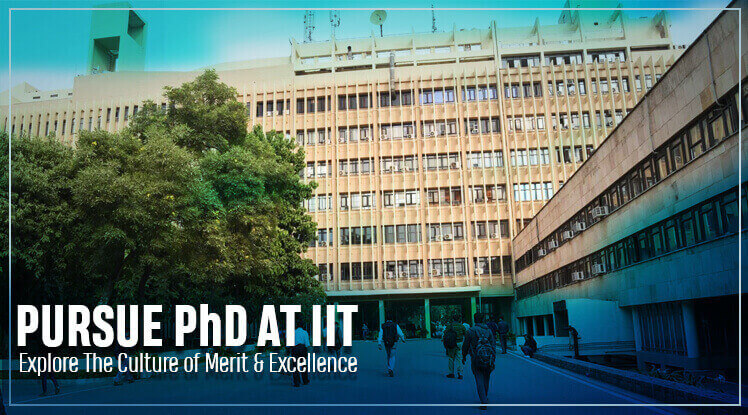 A country with a rich history, religious diversity, and hundreds of languages, India is a perfect destination for international students to pursue a PhD programme. 
India is also the birthplace of an ancient system of education. The education system in India empowers every student to achieve academic excellence and become knowledgeable in their chosen fields of study. 
Higher education in India, especially PhD programmes, are on par with their western counterparts. Every student dreams to pursue his/her higher education in a globally recognized university.
India is the preferred destination for aspiring international PhD students due to the simple application process, affordable education opportunities, and great cultural experiences. 
There are over 950 universities in India spread throughout the country. Most are renowned for preparing students to succeed at international corporations and to build a strong global reputation.
Benefits of Doing A PhD at an Indian University
PhD in India offers prospective students a home to study a range of subjects. PhD is a golden opportunity to work in a professional sector alongside world-class experts. Here are a few benefits of pursuing a doctoral degree in India.
Research Fellowships & Scholarships
While doing a PhD in India, the student gets a monthly allowance in addition to their research funds. Applicants are eligible for scholarships from universities, research grants, and external fellowships.
Several Indian universities offer scholarships for Indian and international students to study in India. The government of India has offered Phd fellowship to students at Indian universities, specifically at the Indian Institute of Technology.
Apply for a PhD at IITs
Apply for a PhD at IITs — the best technology institutions of India
Global Recognition
Since the Vedic period, India has always been famous for education. India had the Gurukul method of education in ancient times, when everyone who wanted to learn went to the house of a teacher (Guru) and involved themselves in academic and extracurricular activities to become knowledgeable. 
Students who have graduated from IITs have seen tremendous success in their fields historically. The degrees awarded by the institute are recognized globally. IIT students who graduate with flying colors are placed in top businesses worldwide.
Affordability 
For international students, the major challenge is the expenses of living abroad in a completely new country. As compared to other education hubs around the world, India has an affordable cost of living. Low cost of living with superior quality is what India offers. 
Studying at IITs is now made easy with the Doctoral fellowship in India for ASEAN, giving students a great opportunity. The Institutes are well-equipped with infrastructures to handle academic and cultural activities.
IITs offer the lively campus atmosphere and amenities of global universities such as cafeterias, hostels, mini-markets, and even basic health facilities. A few IITs have hostels exclusively for international students to make studying in India an enjoyable and comfortable experience.
Variety of Specialization
The Indian Institutes of Technology (IITs) are recognized globally for their quality education system. Students can choose their specialization in a variety of professional fields offered by IIT. 
IITs are an excellent choice for a research-oriented program like a PhD, as you get the required exposure and resources. You will also get the necessary support and guidance for your research thesis to pursue your doctorate with globally renowned faculties at IITs.  
Dynamic Culture & Diversity
While pursuing a PhD, one must explore the diverse culture of India. The nation is very diverse and is home to many ethnicities, each with customs and traditions of their own. It is this mix of different beautiful cultures that makes India unique and special. 
India is well-known for its welcoming gesture towards international students. With a strong belief in "Atithi Devo Bhava", the country keeps attracting foreign students.
Ready To Start Your PhD in India?
Start your PhD in India and open the door to promising career opportunities. India creates experiences that students don't forget, apart from being one of the best education hubs for PhD. PhD in India will be the ideal choice if you are enthusiastic about your educational interests, looking for a peer group of equally passionate people and exposure to diverse cultures. 
At IITs, the academic curriculum forms a large part of the experience. The Institutes also provide a variety of extracurricular activities that students are encouraged to participate in. It means that you obtain an all-round education and not limited to academic achievements alone.
Apply for Doctoral fellowship in India for ASEAN today!