Covid 19 research at IITs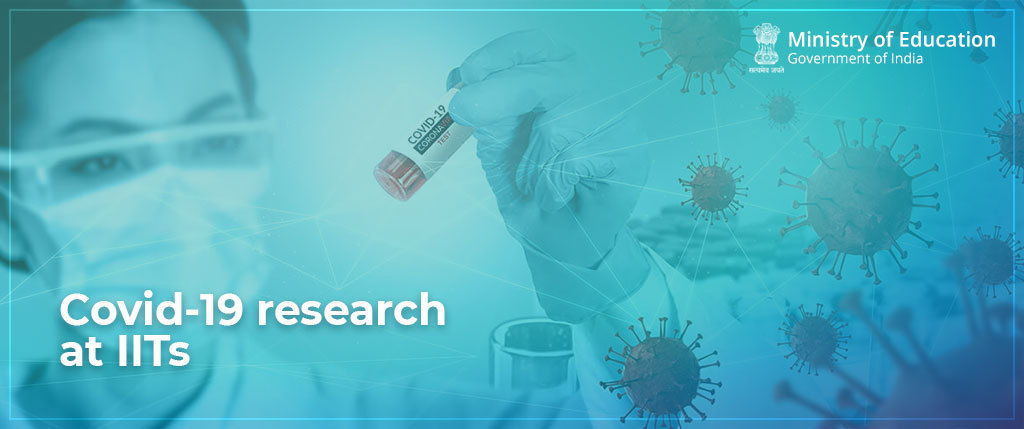 The entire world came together when COVID-19 engulfed the masses. A virus so vicious, finding its cure became the collective agenda of nations and institutions. Unemployed workforce and stagnant economy needed a respite from the intelligent minds, to present them with an antivirus which can bring life back on track. Close to home, in India, we saw all our premier institutions joining hands with the government to combat coronavirus by starting researches about the pandemic at their level. One such pandemic research was going on across all IITs in India.
Before diving in for the cure, the race was against finding the way to detect the virus, since symptoms were that of the common flu, and the present testing procedure had a long process of diagnosis. IIT Delhi came up with the proposition of a probe-free, PCR-based detection mechanism for COVID-19. It was funded by Microsoft India and was being developed at the Kusuma School of Biological Sciences. The motive behind this was that this technology would be much more affordable and it won't be a problem to scale it.
As the virus spread and shut us all down inside our houses, mobility was one issue for people with no secure way of commuting and depended on public transportation. In such a condition, home-based detection kits were considered that can cut down the interaction of people in medical centers as well as take a significant load of just "detection" off doctors since there was a need for medical staff attending the people already battling COVID. A collaboration between  IIT Delhi and National Chemical Laboratory, Pune, was developing an ELISA-based diagnostic serological assay, which will be commercially scalable, home-based kits-quick, and robust, as well as economical COVID diagnostic solution.
Apply for a PhD at IITs
Apply for a PhD at IITs — the best technology institutions of India
The results of this cross-sectional study were phenomenal, even under the pressure of a devastating pandemic. RT-PCR proved to be time effective and thousands were tested and detected within minutes that led to early detection and prevention, not of the individual but the masses. On 23rd April 2020, ICMR (Indian Council for Medical Research) approved the IITs to do a polymerase chain reaction test for Covid-19. IIT was the first higher education institution that was given such permission. The belief and trust of the government in IIT came to fruition when they released the RT-PCR test for mass use which was launched in late July 2020.
From an academic point of view, students whose education was disrupted during the lockdown got a hands-on chance to work on live research at the IITs that gives them the taste of what it will be like to work and navigate through the real world. Here the practical knowledge and skill of the IIT Students were put to test, as well as, what it entails to serve a higher purpose in the face of adversity was also internalized by them. Just like Sir Issac Newton gave his valuable research during the Great Plague, Prof Jain, who was the spearhead behind Project Issac, highlights why it was important to include students in the Covid-19 Research and the fight against the Coronavirus.