Post Covid-19 Education at IITs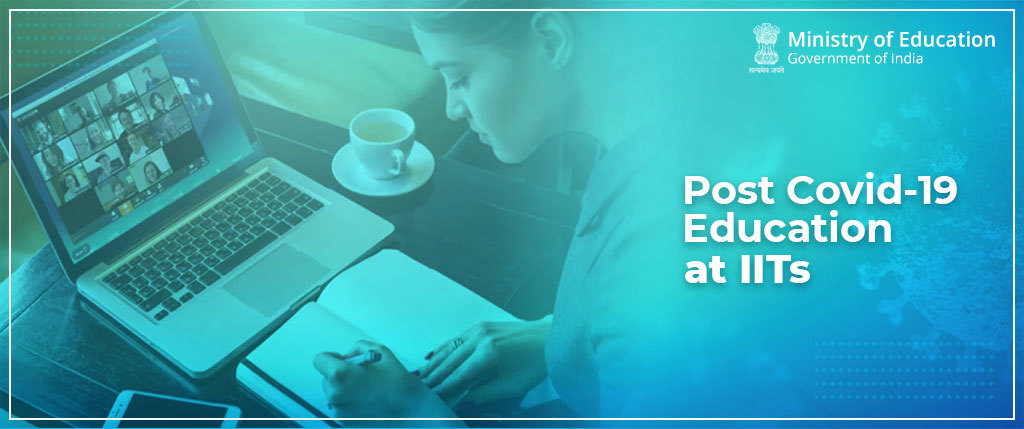 COVID pandemic pushed us to take a new course and way to live life. The same restructuring was felt within educational institutions as well because they were nudged towards shifting their teaching online. From assignments to examinations, education during the pandemic was executed digitally. But this paradigm shift isn't that easy as it might sound. For a country like India, it was a challenge and an opportunity both. Challenge because as a third-world developing country, technology and its optimal usage via masses were still nominal. Opportunity because it was a unique situation where people were left with no option but to turn digital.
Even India's premium colleges and schools with the best education systems, one of which is IIT, break free from the brick and mortar model of campuses and shift to a digital ecosystem of learning. In terms of education in times of pandemic, even exclusivity is breaking down and institutions like IIT are opening their doors to the masses so that they get the best education and a chance to become financially independent and sound. For this, IIT has collaborated with many startups to launch industry-specific courses with customized and crisper course modules as part of digital learning during COVID-19.
Santanu Paul of TalentSprint has great insight into these changing times. He believes that the investment in the education system is going to drop as people, early-stage or senior professors will be looking for upskilling and acquiring professional knowledge via short courses and programs. There will no longer focus on the tag of an institution you are from but the diverse nature of your knowledge and wit will be more of a badge. TalentSprint has a tie-up with IIT as well in helping them develop a quality teaching framework and impart knowledge on a much higher basis than they are currently or did before the pandemic ushered in. They are looking forward to evolving the teaching plan for IITs to advance the skills of the IIT students. 
Apply for a PhD at IITs
Apply for a PhD at IITs — the best technology institutions of India
The courses which are gaining speed in these times are that of AI, cloud computing, IoT, Fin-tech and Digital Healthcare amongst other specialized and professional courses that institute like IIT or even IIMs are offering. But these courses are not a library model. Online learning of such courses is a quality teaching model that the IITs are offering, not a bunch of books to mug up from. This is a detour from otherwise study norms which were prevalent offline, where students had an array of subjects and books to study and learn from in a stipulated amount of time.
"As the world increasingly adopts frontier technologies such as IoT, Cloud Computing and Blockchain, it is important for our software engineers and software professionals to master these technologies. This is important if India has to retain its edge in a Software-dominated world," said Prof Janakiraman who teaches at IIT Madras where they are now offering an Advanced Software Engineering program, a collaborative online course with Great Learning. So are the traditional learning patterns going obsolete? Preferably and rightfully so because we are rapidly advancing as a world and in need of specific and time-effective education that teaches us only what is required to learn in the most interactive, cost-effective skillful manner.